Posted by Scott on 16th Feb 2017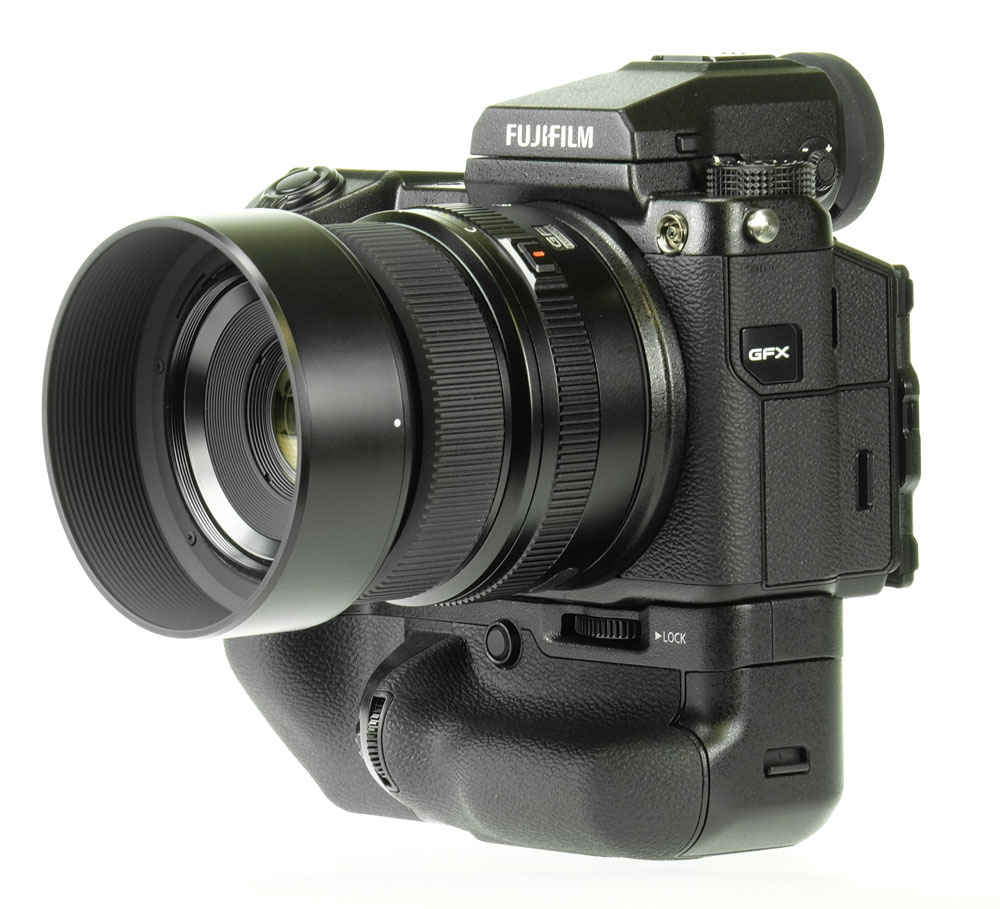 I was able to play with the new mirrorless medium format camera from Fuji, the GFX 50S. The sensor on this camera is 1.7X bigger than a full frame DSLR. The first thing I noticed is that it was smaller and lighter than I expected. In fact it is about the same overall length and weight as a Canon 5D MK4. It is a little shorter and deeper than the 5D MK4, but when I was holding it in one hand it felt similar to holding a DSLR.
What makes this camera so interesting is that it has a large 44mm x 33mm sensor. Larger sensors have several advantages. Larger sensors are better at resolving fine detail. Larger sensors have a better dynamic range so they are able to handle higher contrast lighting without losing detail in the highlights and shadows. Larger sensors generally have less image noise because of the larger pixels, but medium format cameras are not typically designed for high ISO shooting. The GFX 50X has an extended ISO of 102,400. It will be interesting to see what the maximum usable ISO really is. And of course larger sensors are better for making larger images.
I was not able to take any test images because the camera did not have the final production firmware. I expect the image quality of this camera to be outstanding. Fuji has a long history of making medium format cameras and Fuji has been manufacturing products for Hasselblad for many years.