Posted by Sarah Zanolini on 31st Jul 2015
Last week the Acratech family traveled to Nashville, Tennessee to attend a music manufacturing trade show for our subsidiary enterprise, the newly launched Opal Instruments. It's always fun to land in a new town as a photographer, with fresh eyes for the kind of small details that locals tend to take for granted. The joys of exploring, however, can be tempered by the difficulties of figuring out how best to navigate a new locale, as well as finding not only the right places to go visit, but also the best times to plan those visits to maximize opportunities to capture great photographs.
After the trip I asked Sam Dordick, resident photographer and luthier in training, what shots he liked best from his trip, why, and how he got them in the first place. Here are the best excerpts from our interview:
On finding good shoot locations:
"Pretty much all of the time I wasn't working the NAMM show, I spent exploring the town. I checked out everything from the honky tonks on Broadway to a replica of the Parthenon. Because I knew time in Nashville was tight, I spent some time before my trip researching must see spots, like the Parthenon, so I could roughly plan my visit. The desk clerk at the hotel was full of helpful tips, advising me to go car-free and walk or bike to many destinations to avoid trouble parking. The town was small enough that biking proved a great way to get around, allowing me to stop easily in areas that looked promising for photography."
On getting his favorite shot:

"I think my favorite shot was a river-view panoramic I took. It's hard to tell how stupid wide this shot is, but I like how the perspective forces the river into center focus. I feel like you can really see how the city grew up around the river here. I also love that it's super sharp - I was shooting with my little Olympus, rather than my Canon DSLR, but with my Acratech stitch-pano setup you can't even tell."
Other shots he liked: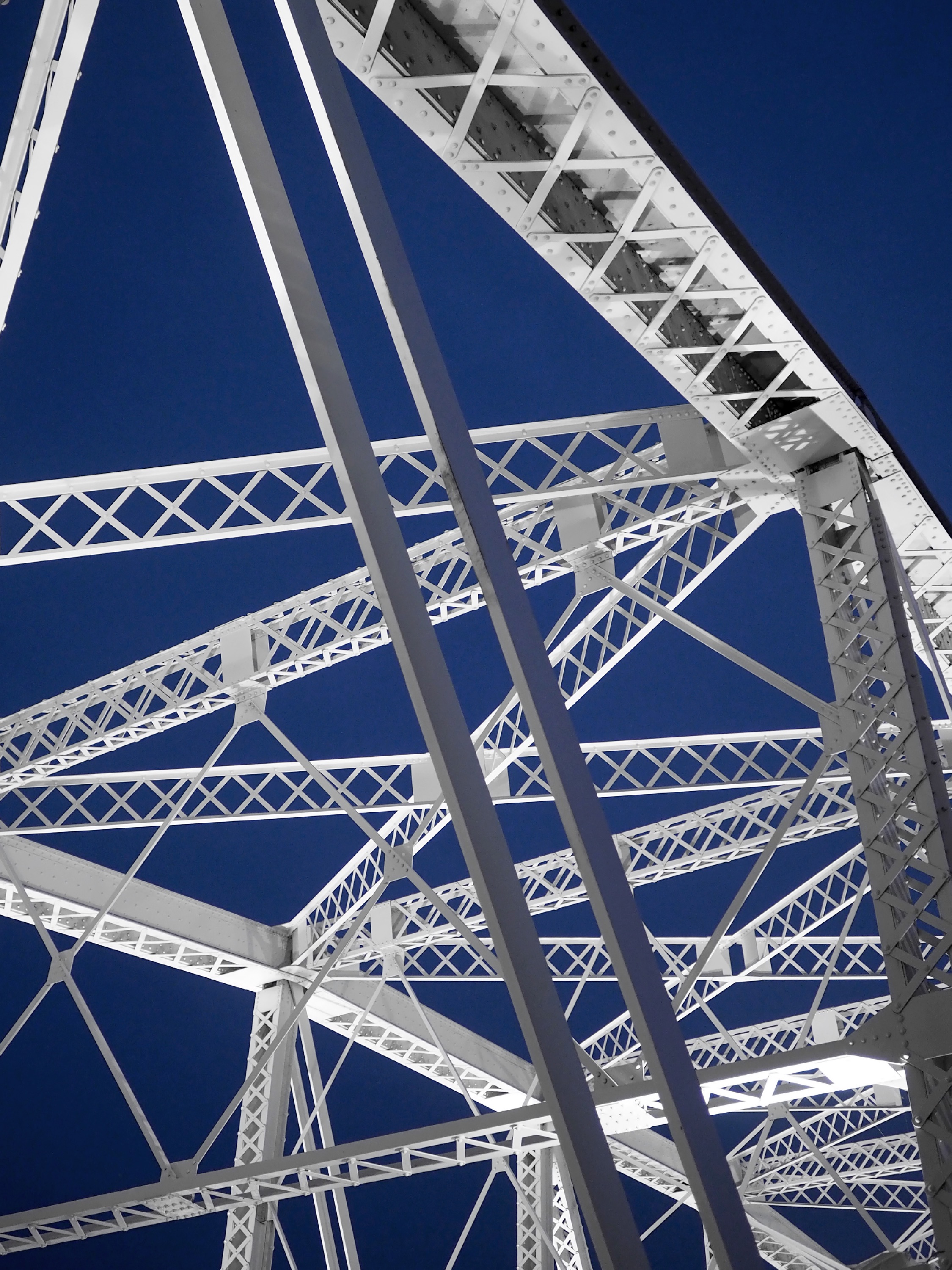 "This abstract of another bridge was another shot I really like. For an industrial/abstract image it has a lot of mood, even if it wasn't really "Nashville" specific."