Posted by Leigh Diprose and Scott Dordick on 29th Jan 2019
When it comes to tripod heads, not all are equal. Ball-heads are often the most sought after pieces of equipment as they offer flexibility, lightweight construction, and versatility. When breaking down the anatomy of a ball-head, there are many advantages over other heads such as fixed 3-way heads, pistol grips, and fluid video heads. In this article, we will look at the Arcatech Nomad Ball-Head and explain some of the features and benefits compared to other tripod heads on the market.
The first feature which is the standout is the ball and socket design. With a ball-head setup, the upper part of the tripod head sits upon a round ball. This positioning allows the photographer to quickly adjust the angle of the tripod in almost any direction before locking the position with one simple knob. Other tripod three-way-heads, which are commonly included with a set of tripod legs don't offer this flexibility. Instead, a photographer has to adjust three separate knobs to adjust the pan, tilt and horizontal or vertical orientations. It's frustrating and time-consuming experience, which is why we recommend using a ball-head for the majority of photographic genres.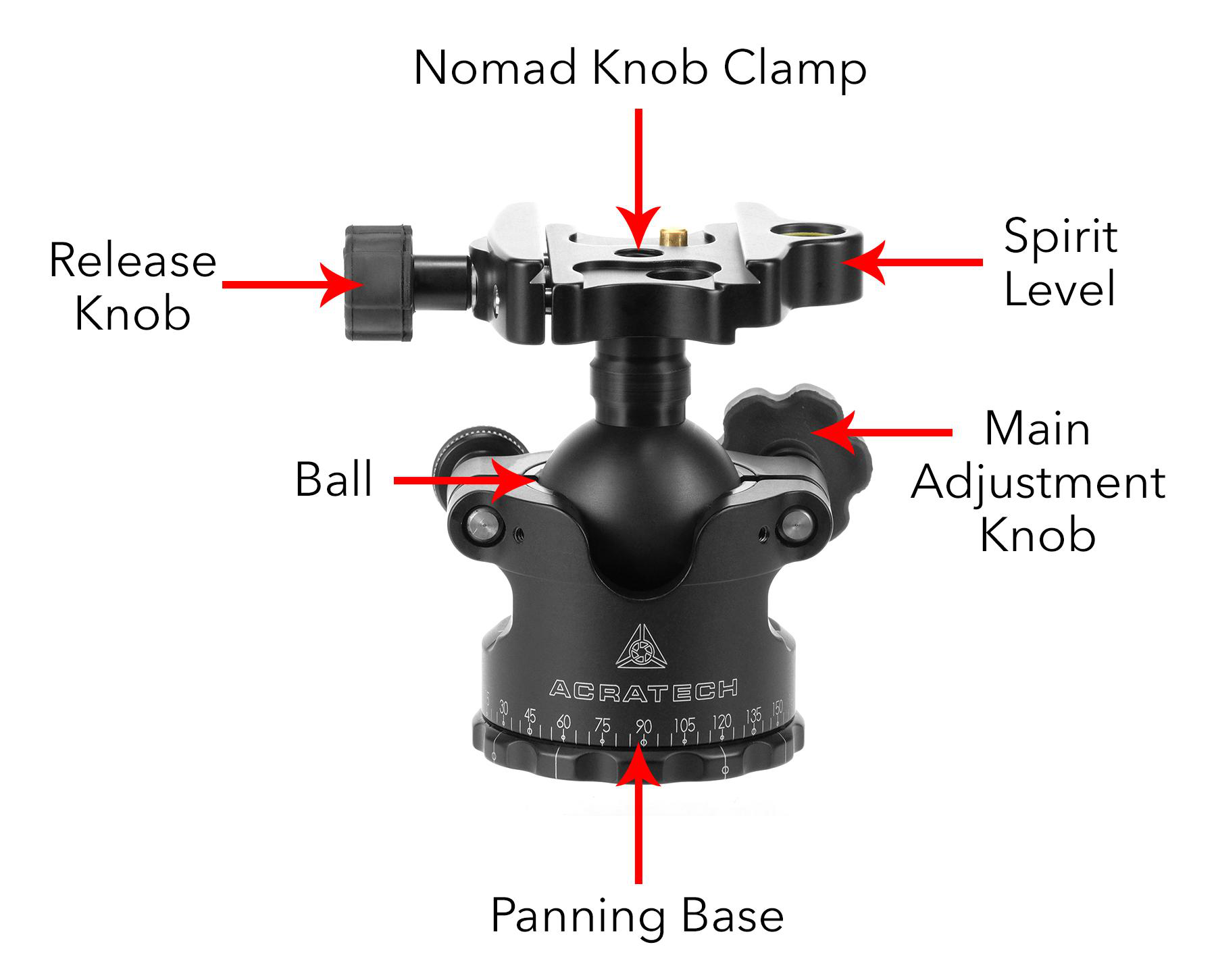 Most professional cameras can utilize L-Brackets. The L shaped brackets that screw into the base of a camera and have an 'Arca Swiss' mount which is machined into the metal. This compatibility enables a photographer to mount their camera vertically or horizontally on top of a ball-head. A simple Arca-Swiss style mounting plate can also be used.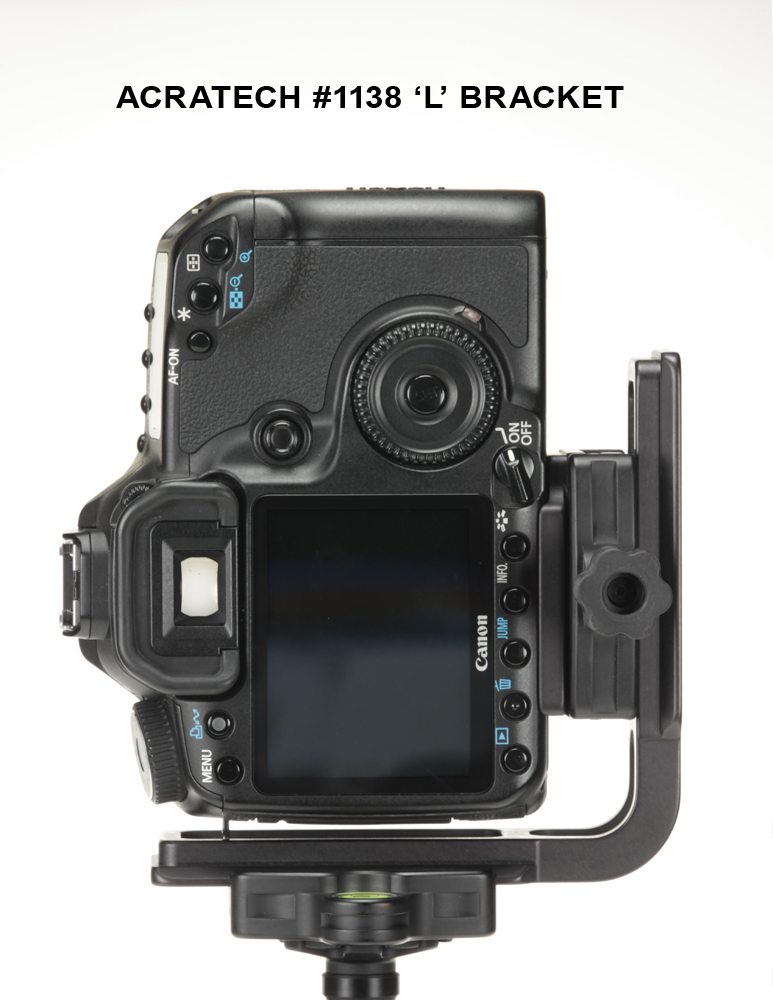 In our case, the Arcatech Nomad Ball-Head offers such compatibility via the Nomad Knob Clamp. For the photographer to install the camera to the top of the ball-head all they need to do is insert their L Bracket into the Nomad Knob Clamp and secure using the Quick Release Knob. The whole process takes seconds. Inferior tripod and video heads lack Arca Swiss plate compatibility making the method of mounting your camera time consuming, which often leads to missing the shot.
Another feature of the Nomad Ball-Head is the panning base. In the Arcatech range, the all of our tripod heads feature a panning base, and for a good reason. You see if you are a landscape photographer then you most likely want to shoot panoramic images by stitching photos together. The panning base caters for this exact use. On the panning base, photographers can find degree markings to help them line up their photos. These markings allow them to precisely overlay the photos when taking each shot. Even if you are not stitching together panoramic images, a seperate panning control allows you to adjust the rotation of the head without moving the ball.
All acratech ball-heads weigh 1lb (.45Kg) or less and with their open structure dirt debris and water falls through instead of getting stuck inside, like it would with a convetional ballhead.
As you can see, these ball-head features are often highly desirable in a photographer's wants for a tripod head. Fortunately, though you don't have to go very far to find the features you want. Here at Arcatech we often hear feedback from photographers about how our products fit their style of shooting. We feel very proud to listen to this! So without further ado, we encourage you to take a look at our ball-head range and see what all the fuss is about. You won't be disappointed.