Posted by Patricia Sullivan on 25th Apr 2019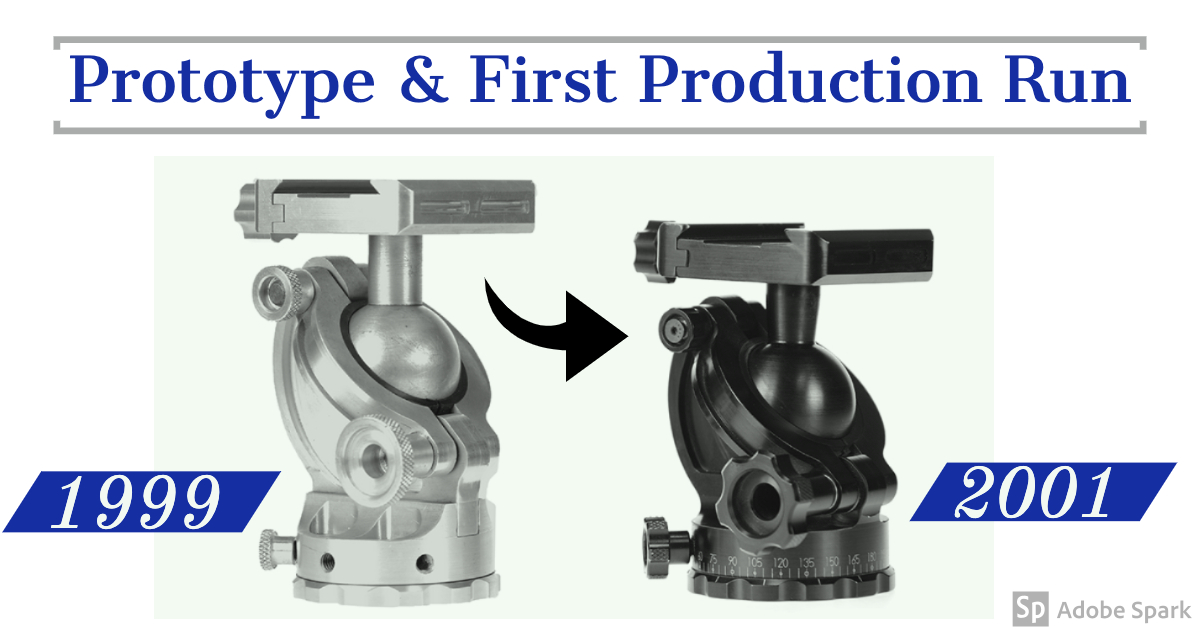 Long long ago and far, far away in the suburbs of L.A......well really about 20 years ago, Scott Dordick was on a mission to make himself a ball head that was strong light and impervious to the elements. His interests revolved around nature photography, backpacking, climbing, biking, hiking, kayaking and all the good ball heads were heavy and best kept in a clean studio environment.
Our little company was started in the late 80's but in 1991 Scott left his job as a commercial construction Superintendent to work our shop full time. We started out building off road race cars and expanded to other forms of racing, aerospace, commercial machine work and excelled at prototype to production. This real world experience gave Scott all the skills he needed to make himself the head he wanted for his own use.
Scott used his knowledge of computer aided design and our machines to make his creation. Backpackers are fanatical about saving weight and the open ball design solved a few problems. It relieved it of excess weight and it didn't trap dirt or debris, making it ideal for all of our activities. Holding it around the circumference of the ball made it unlike any other unit on the market and gave it great strength and holding power. He chose materials used on race cars, military and aerospace parts which were known to be light, strong and durable.
During our outdoor adventures, photographers would notice his unique ball head and ask.."Where can I get one?" One of our customers urged us to file a patent, telling us the process was easier than years past. We followed through and decided to entertain the idea of taking it to market. Our thought was to use the parts as filler work between jobs.
Around March 2001 Scott took our first anodized "patent pending" prototype to Outdoor Photographer Magazine in Los Angeles and they wanted to include it in their summer issue "Have a Ball" When they asked what it was called, Scott fumbled and said....uhhhh "The Ultimate Ball head"
Not understanding the print media we thought summer issue meant July....but the phone was ringing two months prior and we had no product ready. Come July a Luminous Landscape writer named Steve Kossack bought one and gave it an amazing review and then the phones really rang!
The photo above is of the original prototype that we keep on display in our manufacturing facility in Pomona, CA. In a future post we will share with you the evolution of our other tripod heads.