Posted by Acratech on 16th Jul 2015
Luis, the friendly Fuji Representative, stopped by the Acratech headquarters last week to show off the new X-T10. We were impressed by its lightweight and compact build, both of which make it a great travel camera. In our opinion, the X-T10 felt and shot a lot like the X-T1, making it a great alternative if you don't need weather sealing but would like an X-series camera.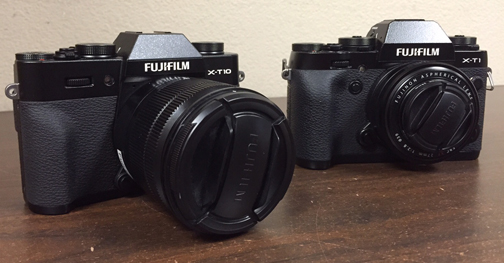 Side by side comparison of the Fuji X-T10 and X-T1
We took the opportunity to fit the camera for a dedicated quick release plate, like we do with all the new bodies, grips, and long lenses our customers and sales reps bring our way. We have a batch off the machines this week, and they'll be available for sale soon. Give us a call if you're looking for one for your camera: (909) 392-7522.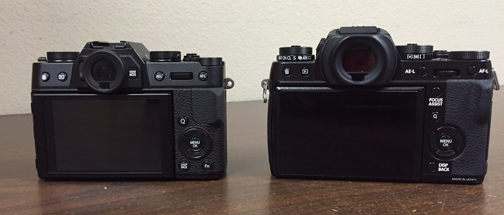 The X-T10 is on the left, and the X-T1 on the right.
For more information about the Fuji X-T10, you can check out detailed specifications on their website.